Cheese know-how, ripening art
For 3 generations, HAXAIRE cheese factory has been producing and ripening cheeses from Alsace and Lorraine French regions. Haxaire is THE reference for AOP/ PDO Munster and the only cheese factory to produce and mature organic AOP/ PDO Munster. The company has celebrated its 90th anniversary in 2019!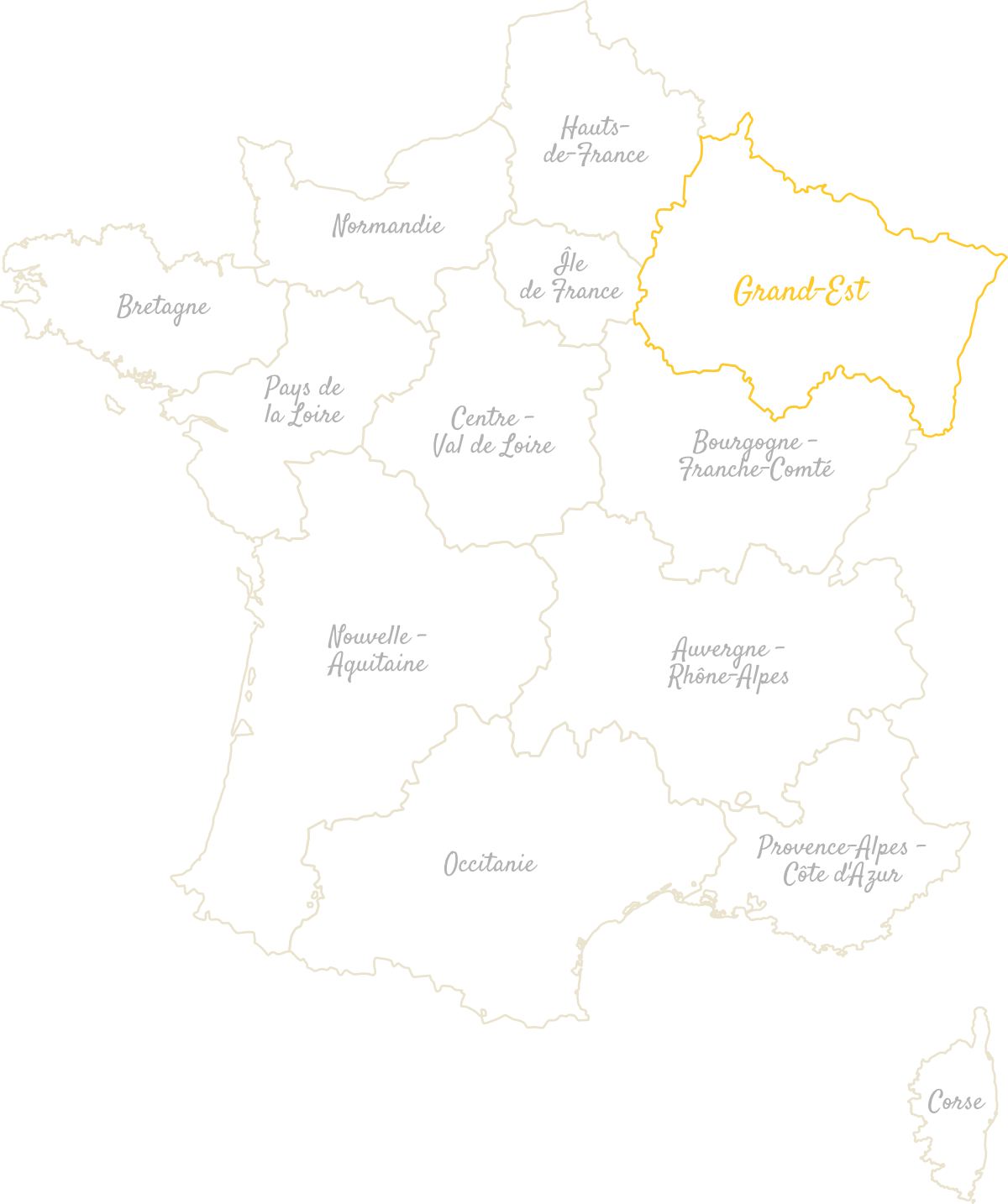 .

Eco-friendly…

Aware of the current environmental stakes, Haxaire seeks to make its manufacturing process more and more responsible by:
preserving biodiversity
valorizing organic waste
reducing its electrical consumption
recycling 89% of its cheese packagings
…Regional specialities
Family business for three generations, Haxaire is currently run by Virginie, Jérôme and Florent, the children of Jacques Haxaire.
Two dairy plants are dedicated to their own regional cheese production:
La Graine Au Lait produces and ripens AOP/ PDO Munster and other Alsatian cheese specialties.
Vergaville Abbey cheese factory produces and matures hard cheeses in the heart of Lorraine.
Munster, a thousand-year-old know-how
Located in the heart of the Ballons des Vosges Regional Natural Park, the human-sized cheese dairy transforms the milk of its producers in the Lapoutroie valley, a land with a great flora breadth that enable cows to eat grass (hay, regrowth, pasture) all year long. It is then up to the cheese maker to express all the aromas already present in the milk, using manufacturing techniques that have made Munster a thousand-year-old cheese much appreciated for its strong character and its soft heart. Finally, traditional ripening methods enable the cheeses to acquire, over time and successive rubbings carried out with spring water, a distinctive taste and a smooth texture.
A century of history dedicated to quality

In Lorraine, in the Saulnois area (land of salt), the Vergaville cheese dairy is established inside the former cloister of an abbey founded in 966. It has been perpetuating the cheese-making tradition since 1910 and is offering today a full range of flavored artisanal cheese tomes whose the recipes are deeply anchored in the local terroir (salicornia, mirabelle plum brandy, elder flowers…). The production is characterized by a franc fruity taste, thanks to a prolonged ripening.
Each client can make these cheeses their own by customizing the flavors and mold decorations!
The origin of the name "Munster" comes from the small town of Munster where, in the Middle Ages, Vosges monasteries and abbeys used to produce it.
In Alsace, Haxaire dairy is the only one to produce AOP/ PDO Munster.
400 metric tons of Munster are made each year.
Munster is preferably savored from March to October when cows are grazing on the high Vosges mountainous massif.
Born at the end of the 19th century, Xavier Haxaire grew up on a small farm with few resources. Young, he decided to buy a single cow, allowing him to become a cheese vendor. Years after years, its activity grew up and he started transforming milk in 1995.
Small 100-liter / 26.5 US Gallon basins have been specially created for the soft cheese production site in Lapoutroie so that women can make the cheeses.
"Milk stone" informally refers to the lactose deposit on wooden planks during the ripening of Munster.
The soft cheese production site located in Lapoutriche is called "La Graine au lait" meaning " the milk seed". In Alsace, a "seed" designates an altitude cottage used to store fodder during transhumance.
Interested in the products of this dairy?
Get in touch!